Multiquip is one of the largest, most diversified manufacturers and suppliers of world class quality products and solutions for the construction, industrial, telecom, government, non-commercial, aerospace, entertainment, and oil & gas exploration markets. Global Power Systems Inc. is proud to be your Edmonton area dealer of Multiquip's comprehensive product portfolio encompassing power generators, light to medium construction equipment, and light towers.
Dependable Jobsite Power.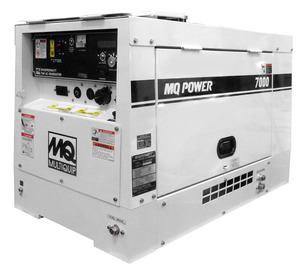 Multiquip generators are the preferred power solution of contractors everywhere. The demand for clean, reliable power has made Multiquip generators the most highly regarded brand in the equipment industry. Multiquip continuously refines power generation technology to provide the quietest, most reliable units for construction, entertainment, emergency backup and military applications.
WhisperWatt Super-Silent Power Generators
MQ Power WhisperWatt Super-Silent Generators are built to withstand the toughest jobs no matter how challenging the application. Some of the features include a heavy-duty steel housing, a patented open delta winding, and an automatic voltage regulator. Multiquip power generators range from 6 kW to 600 kVA and they provide unmatched reliability in portable power. They are great sources of power for many applications including construction and residential.
Construction Equipment Solutions
Multiquip has built a reputation on providing the most innovative, lowest maintenance, and most productive construction equipment in the business including:
Compactors
Rammers
Plate Compactors
Walk-Behind Rollers
Ride-On Rollers
Battery-Powered Compactors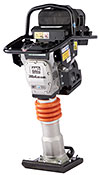 Water Pumps & Trailers
Submersible Pumps
Centrifugal Pumps
Diaphragm Pumps
Trash Pumps
Water Trailers

Generators & Welder / Generators
Generators
Welder / Generators

Air Compressors

Concrete Finishing
Walk-Behind Trowels
Ride-On Trowels
Screeds
Chemical Spraying Systems
Concrete Solutions
MQ Slab Armor
Alpha Concrete & Mortar Dissolver

Concrete & Material Placement
Concrete Pumps
Buggies

Concrete Vibrators
UM-Series Hand-Held Vibrators
Flex-Shaft Vibrators
High-Cycle Vibrators
High Frequency Invertor Vibrators
Mixers
Concrete Mixers
Plaster/Mortar Mixers
MudTubs

Masonry
Rebar Equipment

Saws & Diamond Cutting Tools
Tile Saws
MQ Diamond Blades
MQ Grinding Tools
MQ Core Bits

Light Towers
See the Light with Multiquip's GloBug light towers! GloBugs are the perfect lighting choice for construction sites, search and rescue, parties and events, mining, farming, disaster relief and any application where you need powerful reliable lighting.