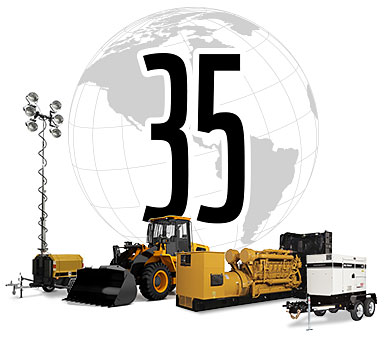 Celebrating 35 Years of Service
New, Used, Rebuilt, and Quality Refurbished Generator Sets, Industrial Engines, Light Towers, Industrial & Heavy Equipment, and Oilfield Equipment for sale to Edmonton, Alberta, Canada, and international markets. We specialize in Caterpillar, Perkins, and all other major brands of diesel engines. We service what we sell and have developed strategic alliances with a wide range of suppliers in order to provide us with parts for the oilfield and power generation. We also have a large inventory of Caterpillar engine core and used parts and offer a full line of new Multiquip products.
Give us a call at 780-450-6363 or use our online form to ask our equipment specialists about how we can power your next project!